8 tags
Tutorial- nail polish strips
Flo writes… Hey girls! I'm sure its not just me who has noticed the nail polish strip trend? Minx, Sally Hansen, Nail Rocks, Topshop- they are every where! But I know some people are scared of using them or find it hard so here are a few tips for applying!  I've used Sally Hansen's Salon Effects real nail polish strips in 260 Glitz Blitz, which is a fab sparkly gold...
8 tags
5 tags
6 tags
Get ready in under 10 minutes- the Parisian way!
Flo writes… Hey girls! Need to look good in double quick time? Do it like a Parisian by following these steps!  Wash your hair to help wake you up and then apply a mousse for volume and allow to air dry whilst you finish getting ready! Apply day cream, its essential for the French woman! In fact even the chicest girls in Paris often get their skin care at the drugstore!  But make sure...
5 tags
Q&A time!
Q. How to get rid of pimples and prevent them from coming back? I've been having break-outs and IDK what to do with my face. I wash my face every morning when I wake up and before I go to sleep. A. I feel your pain! I hate hate breakouts! I would say that to deal with yours you need to up your skin care routine from just washing your face because that may not be enough! Try face scrubs,...
5 tags
Recent Product Round-up!
Flo writes… What I've been loving recently!  The Body Shop Born Lippy watermelon lip balm: a perfect product for the winter as my lips tend to get dry and this one is super hydrating and as a plus smells and tastes YUMMY! Topshop cream blusher in Neon Rose: This is actually Willa's but she wasn't using it so gave it to me to try for myself! The colour is really pretty...
6 tags
4 tags
My Everyday Makeup Routine!
Flo writes… Hey everyone! At the moment my makeup routine has been a quick natural look which helps to make me look awake and ready for the day, but can be done in a short amount of time! I can do this look in under 10 minutes which is perfect for me. So lets get started! Face: Fresh and polished! I use a light layer of Max Factor Xperience Weightless Foundation in Light Ivory 40 on my...
6 tags
Award Winner: Jane Iredale Eye-Lash Primer
Willa writes… Eye-lash Primer? "Meh.." was my first thought! But after getting a sample of this gem my opinion has changed! Jane Iredale specializes in Mineral products and has worked with surgeons and dermatologists to perfect her beauty line! This Lash Condtioner shows all the hard work has payed off as they have created a primer that really works! Apply this before...
8 tags
Hello :) Plus Recent Product Round-up!
Willa Writes… Hello and Sorry! Its been ages since a post from me.. But we're getting back on it! So to start us off here's a Little round up of all the products I've recently been loving: Clockwise: Estee Lauder Satin Creme Blush in Nude Light: This Satin finish cream blush is the perfect muted peachy-nude for autumn, It leaves a lovely cool-toned skin-finish...
3 tags
Q&A
Q. hey guys u havent been updating alot can u do a update on ur skin care xxxxx rosie A. Heya Rosie! Sorry about the lack of updating, we've both been so bogged down with work because we both just started sixth form and its so much more pressure! :( But of course I (Flo) will tell you an update on my skincare! I haven't changed that many of the products that I've been using...
4 tags
Up-grade your basic mani!
Flo writes… Heya guys! Ever get bored of the same old nude mani? Try making it more interesting by adding different patterns, like cashmere and cupcakes! I did mine yesterday using sally hansen's color quick in petal pink and essie's my place or yours.  My inspiration:  My version: I did a mix of patterns on each nail, you can be creative with this! Make it fun!  What do...
5 tags
4 tags
Mini New York Haul!
Flo writes… Hey everyone! I just got back from New York (literally this morning- so jet lagged now!) and I thought I would show you guys the few beauty bits and pieces I picked up there! So going from left to right I bought (all from drugstore): NYC long wearing nail enamel in 105 Starry Silver Glitter- this was only 99c!  Sally Hansen colour quick fast dry colour pen in Petal Pink-...
4 tags
Our Fave Youtube Beauty Gurus?
Q: What are your fave Youtube Beauty Gurus? A: We love watching Youtube vids and get soo much inspiration from them! To find out our faves check out our youtube channel and see who we are subscribed too! http://www.youtube.com/user/makeupwritesblog From here you can see all our all-time favorite videos and what we like! Check it out :)
7 tags
Stop being Picky!!
Willa writes… A Common problem: Picking Pimples! We've had a few questions on how to stop this horrible habit! Picking off your pimples can lead to scarring, infection, etc.. -Not fun! So follow these tips to resist the temptation: Don't touch it! This may seem simple but is the toughest yet! Throughout the day keep hands off any sensetive areas! Apply a little...
5 tags
Instant Transformation: Red-Heads.
Willa writes… The Third in the series telling you what products are essential to transform those of you blessed with red locks you in a flash! Brown Mascara -Not too harsh on your fair skin Brow pencil -Redheads often have pale brows Mineral Foundation -Works well with a freckly complexion Warm Bronzer -To prevent you looking washed out Nutmeg shade of Blush -This toasty shade will...
6 tags
Nail Polishes of the season!
Flo writes… Heya everyone! Its clear that autumn is well underway and what a better way to cheer yourself up about these colder days than some new nail polishes?! At the moment I'm loving  glittery and metallic polishes and I selected four of my current favourites!  In order from left to right: Revlon nail enamel in095 Facets of Fuchsia- a solid black with bright purple glitter, I...
5 tags
Instant Transformation: Blondes.
Willa writes… The Second in the series that shows you what makeup you need to enhance your natural beauty! So if you have a fair complexion with blonde hair these products will really make a difference to your look: Brow pencil/powder -look for a taupe shade Brown Mascara -to softly define eyes Brown/black eyeliner -smudge this inbetween lashes to thicken lash line Concealer, all you...
6 tags
The Right way to apply your Face Cream!
Willa writes… Just slapping on some face cream every morning may seem like the simple thing to do. But spend a minute doing it properly and you will really reap the results! Learn our tips on how to make the most from your moisturizer: Start by dotting your face cream evenly all over you face. Then starting at your chin/jawline massage upwards in circular motions, because this is the...
5 tags
5 tags
Instant Transformation: Brunettes.
Willa writes… Introducing a new mini series that will tell you the minimum amount of products you should use to make the most of your natural beauty! So here are a bunch of products that will give Brunettes an easy oomph: Under-eye concealer- Will brighten up your face Sheer foundation- To even out skin tone. Brow powder- Make the most of your bold brows! Bronzer- This will sculpt...
4 tags
Good Facial Toners?
Q: What Facial Toner do you recommend? A: Toners really help mattify and tighten pores! Try these: Elemis Lavender toner -amazing for your skin concerns as it also helps calm the skin. Can also be used on Combination Skin. Avene Mattifying/Purifiying Lotion -again good for more oily skin. For Dry/Normal Skin, try these: Biotherm HydraMineral toner -Nice and light for everyday. Estee...
5 tags
Q. right-track-babyyy- sort of primers do you like best? A. Hey girl! Personally I love the mattifying primers for oily skin because it means that I don't have to touch up my powder during the day but here are some other options too: For oily skin: Sephora Anti-Shine Primer For normal skin: L'Oreal Paris Studio Secrets Smoothing resurfacing primer For dry skin: Bobbi Brown...
6 tags
Affordable Blushers, all under £8 :)
Willa writes… Buy a blush that is fairly cheap is always a good option when it come to makeup shopping! It means you can purchase a couple different shades/finishes for different occasions! Here are come good high-street brands with good blusher ranges: Bourjois, Round Pot Blushers, around £7. Revlon, Matt Blusher,£8 Max Factor, Creamy Blusher, £7 Maybelline, Dream soft blush, £7 ...
5 tags
All-over Body Boosters!
Willa writes… Here a a few tips to keep you looking great, inside and out! After a hot shower in the morning rinse yourself with cold water. This will help prevent cellulight and improve circulation Wake up 10 mins earlier and get moving! Do a few lunges or squats to kick-start your metabolism. You will burn breakfast way faster! Add some extra greens to your morning smoothie! Try...
6 tags
Get Perkier skin in a splash!
When rinsing your face in the morning alternate splashing your face from warm to ice cold water! This may sound awful but gets the blood flowing and will instantly give your a flush!
4 tags
Four hot gloss colours!
Flo writes… Hey girls! Sorry for my lack of posts, I just started a new school and things have been super busy! But don't worry I'm back and todays post is a list of four gloss colours that look great on everyone!  Cherry red- pick a true red without any yellow or blue undertones to make your teeth appear extra white!  Pinched-cheek pink- pick a colour just one shade darker...
6 tags
Powder Blush for your skin Colour !
Willa writes… It has been highly requested to do a "What Powder Blush for my skin type?" Post! So here we go .. Very Pale Skin: Go for soft yet bright pastels, nothing dirty or brown Light Skin: Pale shades of pink and peach Medium: A Sandier Pink to tawny tones Yellow/Olive: Rose/Rasberry tones, go deeper! Dark/Black: Try a deep plum or cherry shade! Powder formula is...
8 tags
7 tags
Classic Back-to-School Makeup.
Willa writes… We know you don't have ages to waste putting on makeup every morning before school/work! So follow this simple look for instant pretty :) Face: Blush is key ! Start by swiftly covering any blemishes with your fave long-wear concealer. Try L'oreal Colour Infaillable Concealer. Then powder your face. Skip foundation as the powder will even out skin-tone...
5 tags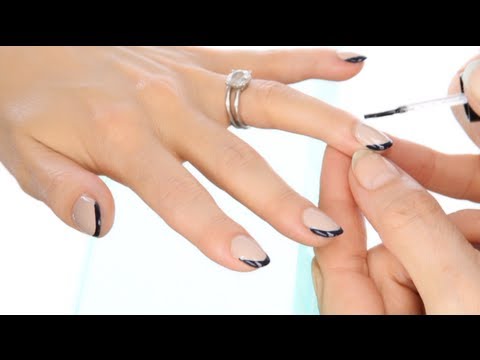 6 tags
August Favourites!
Flo writes… Hey everyone! Today I am posting on the products that I have been loving this month and why! So lets get started… (From Right to Left) Bourjois Volume Fast and Perfect Mascara- I mentioned this a while back when I first got it and I really love it! It has a rotating wand that really helps to separate my lashes and gives them tonnes of volume and length! Neutrogena...
8 tags
Skin in Need of an Instant Pick-me-up?
Willa writes… We all have those days when our skin is feeling tired and and tight, whether your feeling dry, dull or irritated! So follow some of these gental tips to regain the balance in your skin! After cleansing apply a thick layer of rich moisturizer and leave it on for a couple of hours. Tissue off before bed, your skin will be silky soft! Use a softening toner that will help even...
6 tags
Your basic makeup kit
Flo writes… Hey girls! Now I all know that we love to shop for fun new products, but some times its good to check that you've got all your essential products sorted first before you start looking for that cute neon lipstick! So, check out my list of basic products that everyone should have in their makeup kit (this is a great reference if you are just starting out with makeup!). ...
5 tags
FAQ Friday!
Here are some Qs you asked us this week :) Q: Is the Estee Lauder BB Cream a pale shade? A: Yes is it fairly pale. Fair to Medium skin tones could wear it but any darker would be risky! _____________________________________________________________________ Q: What are good skincare brands? A: Some Trustworthy Brands: Vichy Avene Elemis Bio-Derma Nuxe Johnsons Nivea Neutrogena  But...
6 tags
5 Tips to Pouty Lips!
Follow this tips to a Plumped Pout : Once a week gently scrub your lips with a hot flannel to remove dead skin cells. Alternatively make your own scrub; One table spoon of Coconut Oil mixed with some brown sugar! Keep in a little jar and re-use it! Every night before bed use a lip treatment. Try Nuxe Reve de Meil Pot Lip balm. This stuff will still be there in the morning- amazing! ...
4 tags
8 tags
5 Tips to Long Lasting Makeup!
Willa writes… School/ Work is coming near, so we need our makeup to last all day! Here are some tips to Durable Makeup! After Cleansing use a balancing Toner. This will refine your pores and balance out oil production. Try Elemis Lavender Balancing Toner. To Prep your skin apply a Skin Perfecting Primer. A silky Primer will tighten pores further and create a long lasting base for your...
Three cute shimmer pallets!
Flo writes… Heya! Today I choose three of my favourite shimmery shadows and pallets that I use on my eyes and face for highlighting!  From left to right: Mac mineralize blush in Rhapsody in two- this has two colours in it which both come out very sheer, so you can use them on your eyes, but the shimmer is very fine so it works well for a shimmery blusher or highlighter. Clarins mono...
6 tags
Your Perfect Nude.
Willa writes… Here is a selection of my favourite all-time Nude Polishes! Left to Right: Mavala in Sensuality No.7 Stay Perfect in So Simple Mavala in Riga Nails Inc. in London Bourjois 10day Anti-Chip in 13 What are your favourite Nudes? Any Qs? Xx
6 tags
Back to School Basics.
Willa writes… Who wants to update their makeup bag for Back to School/Work? I do! Just Replacing a few essentials in the makeup bag for Back to School can make a big difference! Here are some hot new items that you will love for september: Revlon Grow Luscious Eyeliner. This pencil applies like gel! Just a soft touch of the hand is needed to get a perfectly smooth line. Jane Iredale...
4 tags
4 tags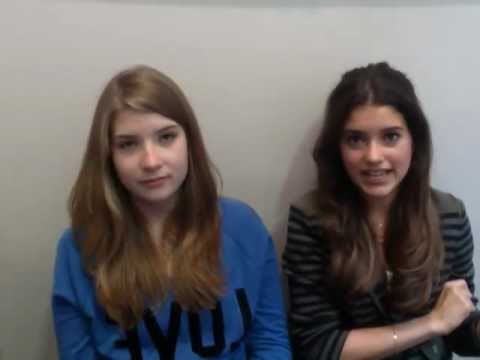 8 tags
Spend more time in Bed!
Willa writes… Yes, Set your alarm 10 minutes later for tomorrow morning as I am going to show you some time-saving tips to add to your morning routine! These multitasking tips are sure to give you those treasured few more minutes in bed :) Bliss! When cleansing in the morning skip your face wash, instead splash your face with water and just tone and moisturize. This will save a few...
6 tags
FAQ Friday!
Yes, We're back with our Frequently Asked Questions Friday! Q: What face serum do you recommend?? -Chole A: Try Estee Lauder's ones! Try Advanced Night Repair with literally gets rid of spots over night and improves the texture of you skin! Q:  I have hairs that are too short to tuck behind my ear, but they're long enough for it to look like I kinda have sideburns....
7 tags
5 tips to Glowing Skin!
Willa writes… Here are 5 simple tips to add your normal makeup routine to ensure glowing skin! Add a drop of Liquid highlighter to your everyday moisturizer. Line your inner waterline with a peachy pencil and use a lilac shadow on the lids. Bring out your eyes by using a pencil highlighter on the tearducts and the center of the lid and the brow bone. Use a fan brush and a mineral...
7 tags
7 tags
How to: Flushed Cheeks and Stained lips!
Flo writes… This tutorial how to will show you how to achieve the fall look for Oscar de la Renta, which had strong brows and stained lips and cheeks. I think this look will be BIG for winter as it channels the look of skin after a walk in the snow!  Face: Beautiful flushed cheeks! To start off apply a creamy foundation such as maybelline's dream satin liquid foundation to make...